The Hotel
Ideally situated in the historical center of Beaune
Location
The Abbaye de Maizières ****Hotels and Historical Demeures is ideally situated in the old part of Beaune, a picturesque town, in a pretty cobbled street . The famous Hospices de Beaune, the Notre-Dame Basilica, the Hotel of the Duke of Burgundy ( Wine Museum), the shopping streets, the restaurants and wine-bars , they are all next to the Hotel.
Read more
Less
GENERAL TERMS AND CONDITIONS OF SALES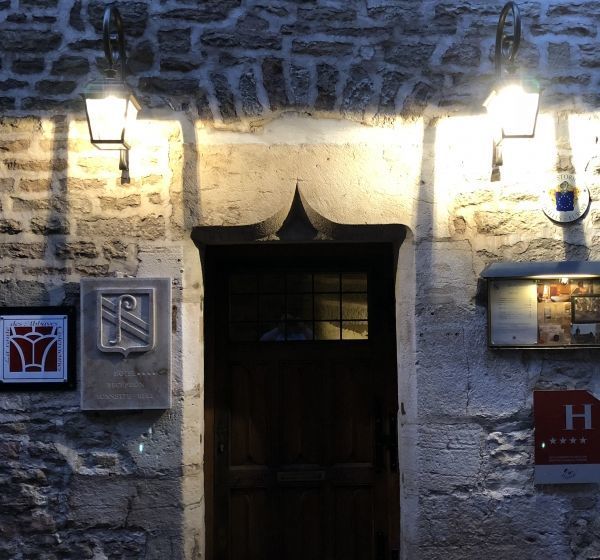 L'Abbaye du Petit Maizières
Next to the magnificent entrance boasting cistercian stained glass windows, behind a medieval door hides a treasure : 900 years of history, 1000 square meters of time traveland and 8 rooms, 5 suites.
The Abbaye de Maizieres is a discreet, confidential, almost invisible place, and reveal all its advantages once you trough the door : its vaulted cellar, ancients roman walls ( IIIe s.) stone vault door, spiral staircases,....It's took nearly 4 years for Bruno Epailly and his Wife Emmanuelle to renovate this ancient Cistercian Abbey and transform it in a beautiful deluxe boutique Hôtel.
Read more
Less
GENERAL TERMS AND CONDITIONS OF SALE